Both the artistic and practical considerations of mastering have evolved as the record business continues to move away from physical shipment of full-length albums to digital delivery of single songs. Analog or digital, virtual or physical, IndieProMix can handle any and all of your mastering needs.
David Donnelly, owner of DNA Mastering Studios, and legendary mastering engineer for Aerosmith, Journey, Red Hot Chili Peppers, Nelly Furtado, Blink 182 and countless others, provides professional, major label quality mastering services for independent recording artists via IndieProMix, at indie-friendly prices. Working remotely via the Internet, he can work with any audio file format to deliver whatever you need, from single-song audio sweetening and loudness optimization to full-fledged album mastering with parts.
When you work with David, you're working with one of the most highly respected, hit making Mastering Engineers. His world class mastering facility has cutting edge digital and analog equipment. Dave's decades of experience and his understanding of the industry add up to ensure that your project sounds the best it possibly can.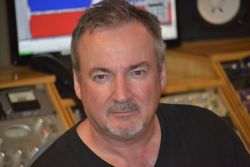 Whether your songs are mixed by us, by yourself or by someone else, it is highly likely that they will benefit from our standalone mastering services as the last line of defense before CD replication or digital distribution.