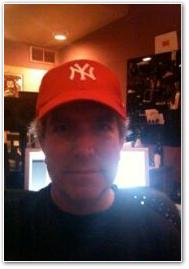 Featuring: Bangles, Fishbone, Sugar Ray, Sublime, Regina Spektor, Paul McCartney, Strokes, Matisyahu
images/biotab.gif
David Kahne
David is one of the few people who have a dual perspective on both creative artists and record companies. He is equally comfortable producing and mixing artists ranging from the Bangles to Paul McCartney, from Imogen Heap to Sublime, from Tony Bennett to Strokes. As a former head of A&R at both Columbia and Warner Bros, David was responsible for overseeing the development of dozens of new artists, helping them with the right perspective to build successful careers while continuing his production and mixing work. David embraces both cutting edge and vintage technologies, integrating them to get the best of both worlds.
images/discotab_black.gif
Artist

Album or "Track"

Credit

Matisyahu

Light

P-M-E

Regina Spektor

Begin To Hope

P-M-E

Taking Back Sunday

New Again

P-E

Paul McCartney

Memory Almost Full

P-M-E

Strokes

First Impressions Of Earth

P-E

Sugar Ray

14:59

P-E

Sublime

Sublime

P-M-E

Soul Coughing

Irresistible Bliss

P-M-E

Bruce Springsteen

Secret Garden

M-OA

Imogen Heap

I Megaphone

P-M-E

Presidents Of USA

Presidents Of USA

M

Tony Bennett

MTV Unplugged, Astaire

P

Shawn Colvin

Fat City

P-M-E

Fishbone

Truth & Soul

P-E

Bangles

Different Light

P-M-E

Romeo Void

It's A Condition

P-M-E

P=Produce. E=Engineer. M=Mix. OA=Orchestra Arrangement.